JEA partners in Northeast Florida to expand economic development •
by Carly Mertz, Associate Editor •
Over the past three years, JEA has successfully established economic development programs to drive retention, expansion and recruitment of business and commercial customers. The utility emphasizes high reliability and redundancy in all systems to ensure adequate backup.
"The economic engine that business growth provides to our community is vitally important to the economic health of the Northeast Florida region," stressed Monica
Whiting, JEA's Chief Customer Officer. "We understand that utility services can be a pivotal component in attracting new businesses or stimulating expansion for existing businesses. As such, JEA puts great focus in serving its customers with high value utility services."
"JEA's economic development incentives are directed to electric services," said Wayne Young, JEA's Director of Economic Development. "However current and prospective customers appreciate the single point access for other utility services JEA provides."
JEA played a major role in the development of the Cecil Commerce Center, a former military air base, now one of the largest certified commercial and business mega-sites in Florida. JEA will construct a $14.5 million substation slated to start service in fall 2015. The new substation will provide power quality and a reliable source of power for current and future customers in the area. It also includes the associated transmission line work.
Job creation and economic growth go hand-in-hand. In the fall of 2013, JEA launched its Economic Development Program which offers rate discounts based on job-creation thresholds and demand for new electric load. For companies that add 300 kilowatts per month and 15 or more new employees, they can receive a 30 percent discount on electric rates. The 30 percent discount is for the first year and will drop by five percent each year for six years.
"The financial impact on the community at large is positive," said Young. "These initiatives do not negatively impact JEA's financial health, and do not result in an increase to any JEA customer bills."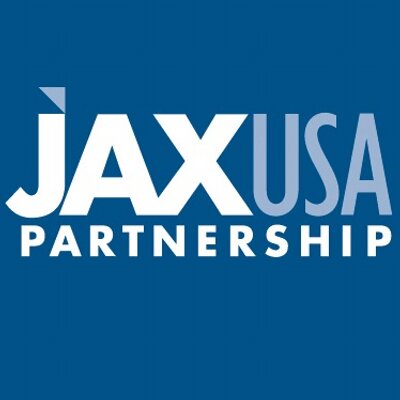 JEA is a member of JAXUSA Partnership, Northeast Florida's regional economic development initiative, with whom they partnered with in their economic development effort. As a member, the utility supports economic development by establishing programs to provide reliable and affordable services for businesses that desire corporate expansion or relocation in Jacksonville and portions of Northeast Florida.
"Economic development directors from seven Northeast Florida counties meet quarterly to share ideas, issues and successes as part of the JAXUSA Partnership," said Young. "Through this process JEA gains valuable input that helps direct JEA's contributions to economic development in the region."
JEA's commitment to create a vibrant business climate in northeast Florida has been validated by its business customers who ranked JEA as the number one utility in
Florida and among the top quartile of utilities nationally in the 2014 J.D Power Commercial Customer Satisfaction survey.
"JEA's development of the $14.5 million substation will provide excellent power quality and a reliable source of power for existing and future customers in the area," said Young. "JEA is proud to partner with JAXUSA in these economic development efforts to further support the City of Jacksonville in promoting economic growth of the community."